If shopping is on your itinerary then Jackson's got you covered. The Jackson Hole shopping scene runs deep. With the bulk of shopping located in downtown Jackson, you can really make a day of it. Everything from t-shirt shops to major clothing labels and specialty western wear can be found. There are plenty of shops to check out and you are sure to find items to peak your interests and taste. There is an amazing  diversity of offerings out there. Get out there and explore, there is something for everyone. There are a number of unique shops and galleries that one can stumble upon while ambling about town. Jackson Hole shopping in centered around the town square.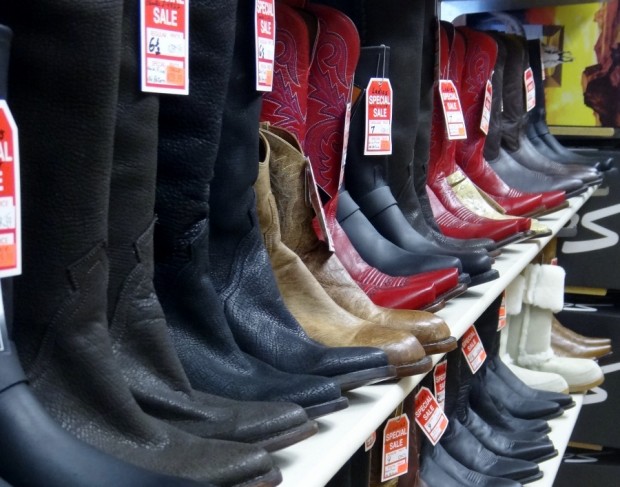 Terra, Teton Toys, Wyoming Outfitters, Boot Barn
There is a vast amount of art to be taken in here. Grab a Gallery Guide and hit the town.
Small collections of shops can also be found in Teton Village, Wilson, Moose and the national parks.
Rodeo, MADE