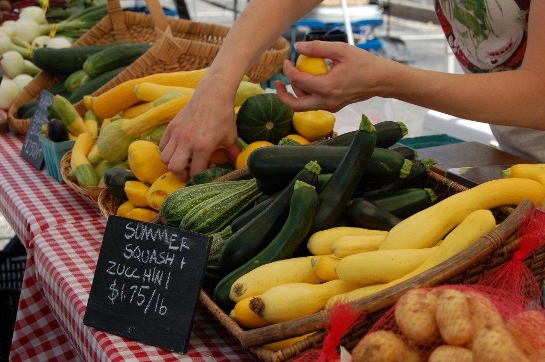 Slow Food in the Tetons hosts their second annual Winter People's Market at the Teton County Fairground Building. Held every other Saturday, from December 16, 2017 through April 21, 2018, the market offers fare from dozens of local farmers and producers to easily connect Jackson's community with good, healthy food.
The family-friendly event's increased, bi-monthly schedule is in direct response to high demand from last year's Slow Food in the Teton's Winter People's Market success. Regional winter produce; local ranches' beef, pork, poultry and lamb; dairy; eggs; cheese; bread; honey; and fermented, canned, and prepared foods will be sold. The year's coveted, last harvested vegetables, storage crops including potatoes, garlic and onions, and fresh produce from Vertical Harvest will also be available.
Fans of the Slow Food in the Tetons Farm Stand will be thrilled to hear the Winter People's Market will include a booth offering farm stand favorites like Huidekoper Farm, Robinson Family Farm & Ranch, Mountain Meadow Farm and a variety of other regional producers' product.
Tags:
events
,
farm stand
,
fresh
,
market
,
shopping
,
things to do
,
vegetables