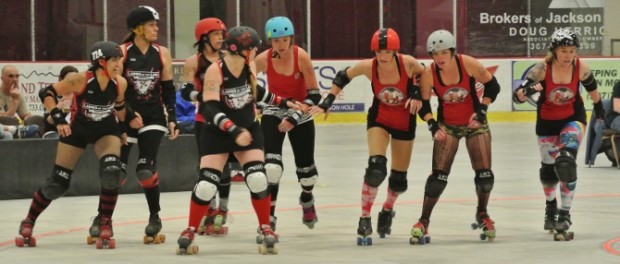 July 1st
vs. Junction City Roller Dolls
Roller Derby is Back!!
Come on out and cheer on the gals! A flat tracked style of derby is what you will find here, not the bruiser ramp style that often comes to mind. Since its inaugural season, there has already been a tremendous amount of community support. The first match was held in 2012 and drew an overwhelming crowd for its kick off event. Doors open at 6p.m. with the action starting around 7p.m. The cost is $10/Adults and $5/Children.
One would not know it is only their first year in the league by the way these ladies skate and play. There is some fast action combined with moments of pure finesse. The action is virtually non-stop. There is also a band at half time to keep you entertained. To find out more about the Jackson Hole Juggernauts check out their website.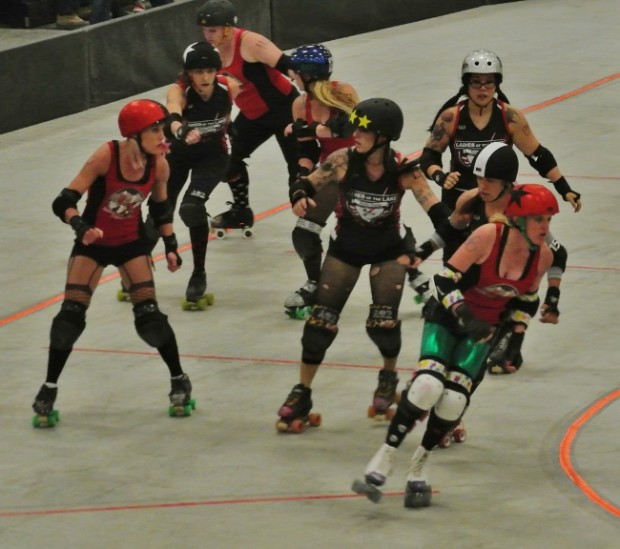 2017 HOME SCHEDULE
April 8: Juggernauts vs. Bittersweet Bombshells
May 6: Juggernauts vs. Portnuef Valley Bruisers
May 20: Juggernauts vs. Naughty Pines Derby Dames
June 24: Juggernauts vs. Gallatin Roller Girlz
July 1: Juggernauts vs. Junction City Roller Dolls
Tags:
activities
,
all ages
,
entertainment
,
events
,
fall
,
family friendly
,
Grizzly Belles
,
jackson hole
,
juggernauts
,
roller derby
,
spring
,
summer
,
things to do