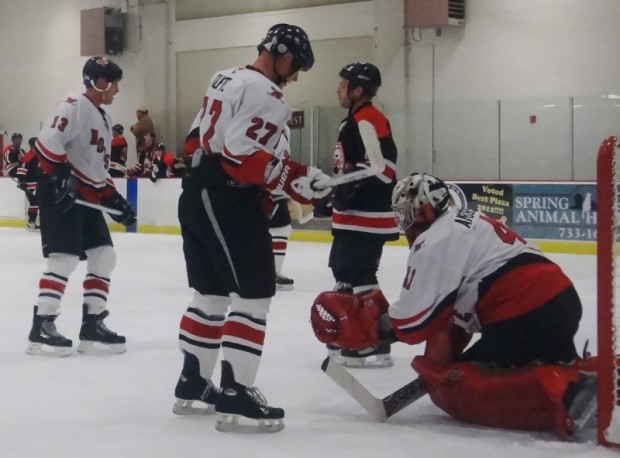 December 15 & 16, 2017 vs. Sun Valley
live music will be by: Lazy Eyes

The Jackson Hole Moose Hockey team competes in the Senior A division of the U.S.A. Hockey Association. The competition level is full-check hockey. The Moose play a 30-game home schedule most Fri. and Sat. nights throughout the winter on their home ice at the Snow King Sports and Events Center. The Moose have a great local following, as the team often place in the top of their division.
There is a live band that performs each week prior to the game and after the game. A short set is performed between periods as well. The team has secured a strong local following.

Game time is 7:30p.m., get there around 7pm to secure a seat. Check the schedule on their homepage for further information. A great night for an early dinner in town prior to the game. If you are rushed coming off the slopes, food and beverages are available for purchase at the rink. Come on out and enjoy an evening with the Jackson Hole Moose Hockey team.
Admission:
$10/Adults
$5/Children 12 & under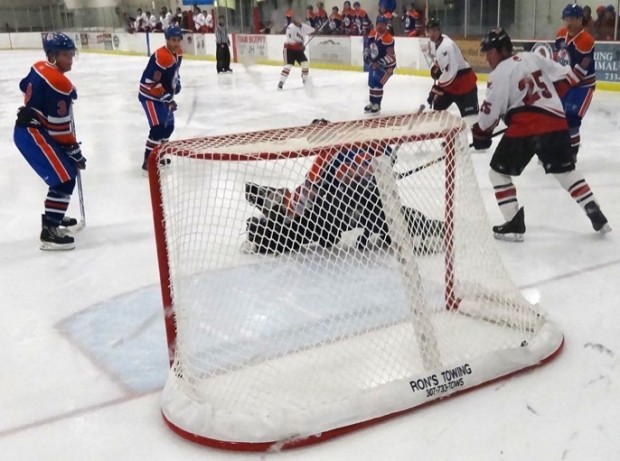 Tags:
activities
,
entertainment
,
events
,
fall
,
family
,
hockey
,
ice time
,
jackson hole
,
Moose
,
skating
,
spring
,
things to do
,
winter