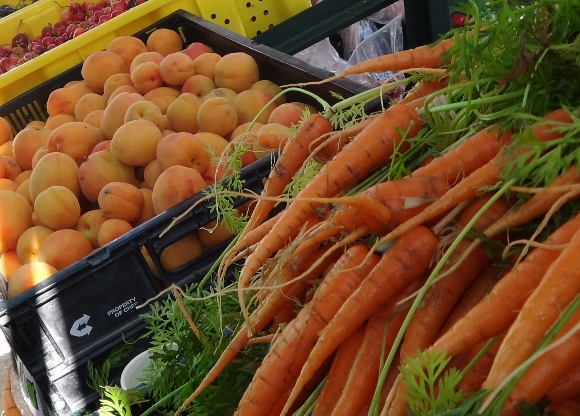 Saturday mornings on the Town Square July 8 thru September 23, 2017
The Jackson Hole Farmers Market occurs each Saturday morning on the Town Square from July thru September for the Summer season. The market runs from 8am to 12pm. Not only are there fruits and veggies, but baked goods, canned good and more. The community and visitors to the area have embraced the Farmers Market since it kicked off in the Summer of 2000. Attendance has steadily grown each year as the Farmer's Market has become more diversified and now offers a larger number of vendors.



Raised in a family with a large garden, I was exposed to fresh produce at an early age. Flavor is the best part. Local produce tends take on the characteristics of its environment. High elevation, frost resistant crops that are widely grown in the area possess a fabulous crispness and taste.
The growing trend of Farmers Markets across the country has helped to nurture awareness of healthy eating, buying locally and getting to know your neighbors. The Hole Concierge strongly endorses increased consumption of organic foods, the localization of production and its inherent benefits. Farmers Markets provide healthy locally grown and produced products which in turn assists in creating sustainability within local economies. A number of small organic farms have cropped up in the area over the last few years creating jobs and reducing commuter traffic in the area.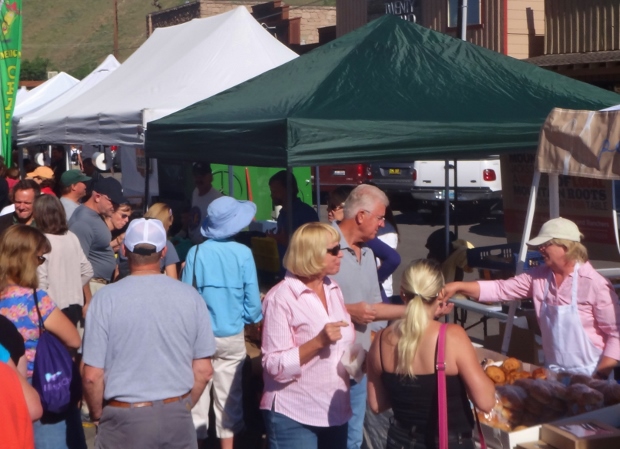 Featured each week is a different chef, musician or group, and a non-profit. Vendors at the market donate 10% of their gross sales to the non-profit of the week. Over the past ten plus years the market has donated over $200,000 to local non-profit organizations. There are games for the kids and other features of the market. Hope to see you down on the Square.
Tags:
all ages
,
arts
,
crafts
,
events
,
farmer's
,
food
,
jackson hole
,
kids
,
market
,
produce
,
WY