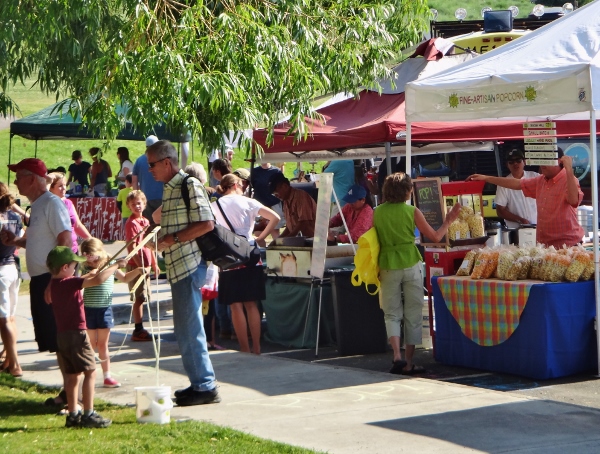 Wednesday Evenings
The Jackson Hole People's Market occurs on Wednesday evenings from 4pm to 7pm.  The market occurs at the Phil Baux Park at the base of Snow King Mountain. The growth of the market has been enjoyable and a pleasure to watch. The market's popularity simply reinforces the fact that Americans are finally getting back in touch with local produce.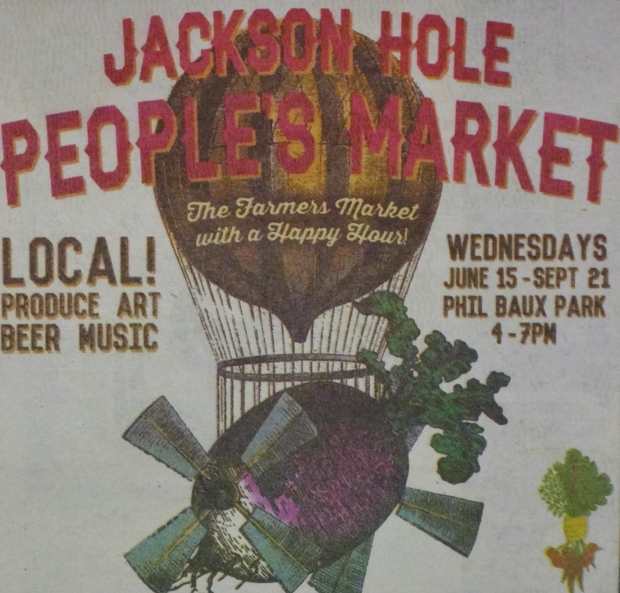 The shift in awareness of healthy, locally produced produce and its positive effect on local economies is great to see. The new location at the base of Snow King allows great access for East Jacksonites. It is also located close to the rodeo grounds for those looking for a pre-rodeo fix.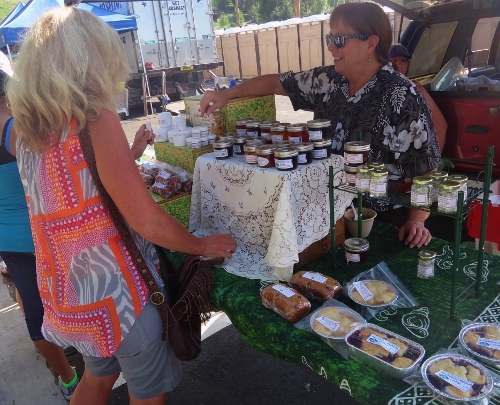 There is generally some music and the Phil Baux Park has a giant jungle gym, 2 large bouldering features, and a few covered picnic areas right at the base of Snow King Mountain. There is a very relaxed mid-week atmosphere that the market seems to exude.

The Lift is adjacent to the market and offering lunch and dinner. The Lift has a large garden level deck area and an inviting rooftop deck, besides the indoor seating area.
Tags:
activities
,
all ages
,
beer
,
dining
,
drink
,
events
,
farmers market
,
food
,
friendly
,
fun
,
jackson hole
,
micro brew
,
music
,
natural
,
organic
,
peoples market
,
summer
,
things to do