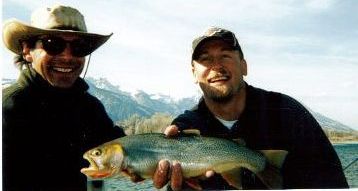 The waters of Jackson Hole provide world renowned fishing experiences. Fishing for the native Cutthroat Trout can be an experience of a lifetime. Not only will the angling experience be one of a kind, but, you will be immersed in the beauty of the valley. Going with a knowledgeable local guide will put you on the fish while incorporating an interpretive tour of your surroundings.
These adventures can be full or half day, in the morning or afternoon. Trips are either walk-in or on a boat. Fishing on the Snake River is generally best by boat, you can cover more area and many of the fish live along the rivers banks. Boats generally hold two people and the guide. Larger groups can be accommodated with advanced notice.
Fish the Fly,  Grand Teton Flyfishing, World Cast Anglers
One of the best ways to spend a day in Jackson Hole. Get out on the Snake River and try your hand at fly fishing. A full day adventure on our trophy waters will leave you wanting to come back for more. The fishing in Jackson Hole is world renown. Trips depart in the mornings around 8a.m. and return between 4:30p.m. and 6p.m. A full day trip will dazzle you with majesty of the valley and its river corridor. The Snake River corridor is home to many species of wildlife.
A fishing trip is like having a combination of the fishing and a full day scenic float. You will be graced with numerous photo opportunities, and be able to take in parts of the valley that many never see while visiting here.
Half-Day Excursion
These trips like the full day are an excellent way to experience Jackson Hole. The half-day trips can be done in either the mornings or afternoons. Morning trips typically depart around 8am and return between 12pm and 1pm. The Afternoon trips will depart at 1pm and return between 5pm and 6pm.
A half-day trip is a great leaning opportunity for someone who has never fly fished before. The avid angler, if short on time can at still make a day of it by getting out on the water.

Going On Your Own
If going on your own, get to a local fly shop where you can get information on where to go and what the fish are feeding on. There are a number of shops located throughout the valley. If you have no gear a few places do have rental equipment available. Get a fishing license on-line.
General Information
Pricing for the guided trips range from around $350 for a half day up to $550 for full day tours. A day fishing license will cost approximately $14/person, multi-day licenses are also available. Flies are generally $2-3/fly.
On guided tours snacks and water are provided by the vendor, for full day adventures lunch will be included. Transportation is often provided.
Verify the cancellation policy at the time of booking the activity.
Sunglasses, a hat, and sunscreen are recommended. Bring a wind/waterproof layer as well. Wear shoes you can get wet.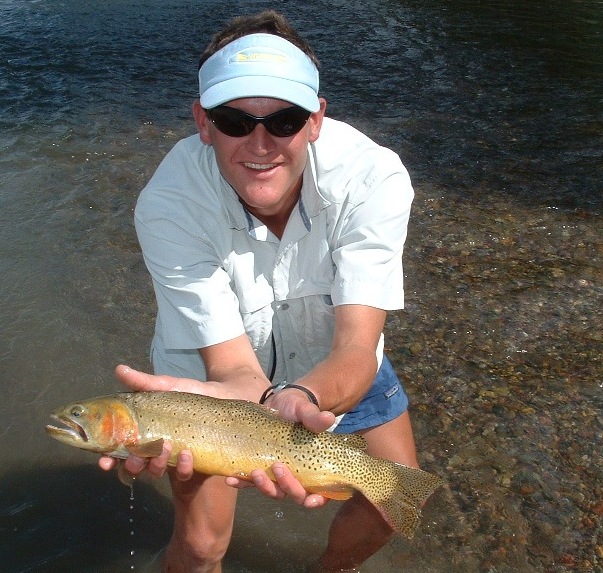 For more information regarding fishing and other activities in Jackson Hole, please contact us.